Web-to-Print
Wie spielen Remote Publishing und webbasierter Korrektur-Workflow jenseits von virtuellen Visitenkarten-Druckdiensten zusammen?
[Def.
Wiki
]
Legende

Produktanbieter (132)
Dienstleister (86)

Service Provider / Product (65)
Reading / Lektüre (4)
oyen.de | Publishing Metro Map | 2010 – 2017 Impressum
23.01. - 29.01. kw 04 2017
Klarheit
KLARHEIT
| Life-Coach + Kalender in Einem. Das analoge Tool für mehr Fokus und Zufriedenheit.
Multichannel Touchpoint Strategie
A good combination to develop multichannel touchpoint strategies.
The
Multiscreen book
and
Channel Cards
by
foryouandyourcustomers.com
.
Welche Daten benötigen Ihre Kanäle?
Die
ChannelCARDS
symbolisieren die Kanäle über die Unternehmen mit Kunden kommunizieren und interagieren.
Evolution Publishing
Anforderungen, Formate und Technologien im Wandel der
oyen.de
Publishing und Kommunikations Projekte 1986 – 2014.
Branchenexperten
Abwechselnd im Bild
Haeme Ulrich
Adobe InDesign Top Consultant
Jörg Oyen
Branchenexperte. Beide anzutreffen auf dem
5. priintday
16.10.2012 Schloß Montabaur.
Komplexithoden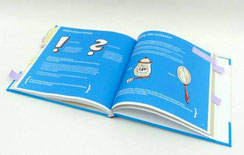 Lebendige Organisationswerkzeuge für eine dynamische Welt. (
978-3-86881-586-3
)
Database Publishing is a continuous improvement ...
... so wie Design eine Lösung auf Zeit ist. Jörg Oyen,
11.2016